We've Got Your Table Game Action
With over 70 tables and a wide range of betting minimums and maximums you can always get in on the action. Blackjack, Craps, Roulette and Baccarat tables abound. Try your luck at Spanish 21, Pai Gow or Let it Ride. Our Poker Room is also open for your gaming excitement.
CURRENT PROGRESSIVE JACKPOTS
Multi-link Jackpot:
$428,799.85
Fortune PaiGow Poker:
$37,521.89
Blazing 7's Blackjack:
$163,531.73
Spanish 21:
$47,185.24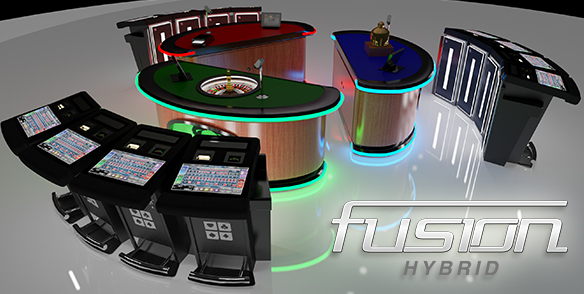 FUSION HYBRID GAME
Featuring Roulette and Blackjack!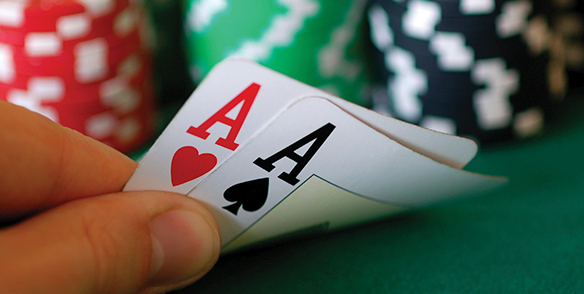 CRISS CROSS POKER
Criss Cross Poker is an exciting, new poker game.The game is played with a single 52-card deck. Criss Cross Poker is a poker variation where the player bets on two hands, in part using five community cards placed in a cross pattern.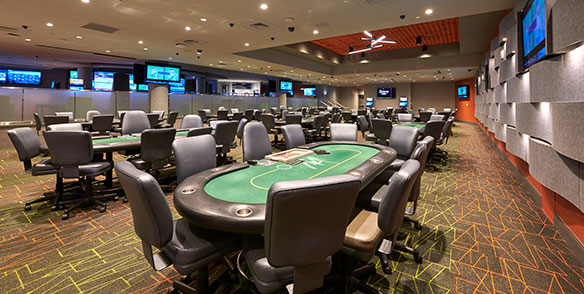 POKER
The Poker Parlor is open for live poker action. Whether you prefer Hold'Em, Stud or Omaha, No Limit or Limit, Mount Airy has a table for you. Test your poker skills against the best in the Northeast at one of our 12 tables. Fun never takes a break in the Mount Airy Poker Parlor. Open 24/7.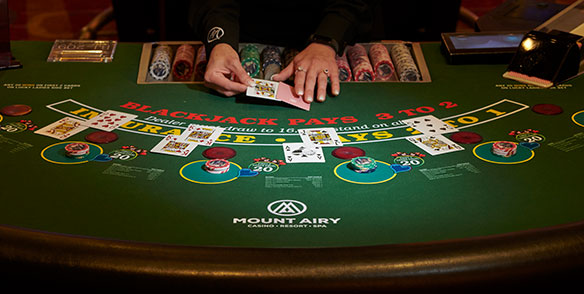 BLACKJACK
Blackjack is everyone's favorite. Mount Airy offers multiple tables of various limits non-stop Blackjack action every day of the week! Looking for high stakes Blackjack? Players may wager up to two hands in our High-Limit Asian Room. Or wander out onto the main gaming floor where limits tend to be more modest. Mount Airy allows splits, double down and an opportunity to play in a non-smoking environment.
Match the dealer Side Bets now available!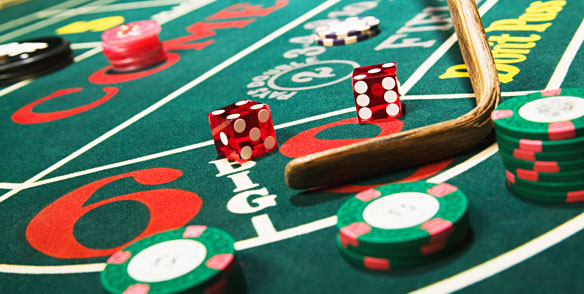 CRAPS
If it's dice action you seek, Mount Airy offers three Craps tables and attractive 3.4.5 times odds. If proposition bets feed your flame you can bet The Hops for fun.
ROULETTE
Double Zero Roulette with Cyclops display features tells you how the game has been running. Track the red/black, even/odd and follow the hot and cool numbers as you place your bets.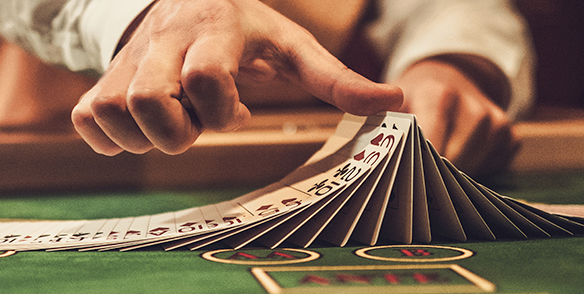 THREE CARD POKER
With its ease of play, it's fast becoming our most popular new table game. It's actually two games in one. There is the Play/Ante game that's played against the dealer to see who has the highest hand and the Pair Plus game where you bet on getting a pair or better.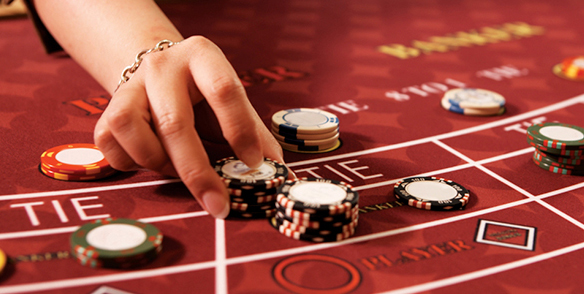 MIDI-BACCARAT
The posh Dragon Room offers up to 10, nine-seat Midi – Baccarat games. Bet the Bank, the Player and the Tie to win your fortune in luxurious surroundings.
LET IT RIDE
In this Poker variation, play starts with each player making three bets of equal size. Then the dealer gives every player three cards and two face down community cards. After seeing your first three cards, each player has the choice to take back their bet or to "let it ride." When the dealer turns over one of the two community cards, each player then has the option to pull out another bet or "let it ride." Finally the second community card is flipped and winning hands are paid.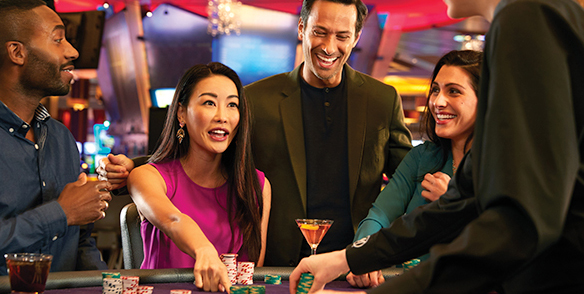 SPANISH 21
Spanish 21 is a Blackjack variation. If you're looking for a change of pace from traditional Blackjack but insist on a game with a low house edge, you can find a whole new brand of gaming excitement in Spanish 21.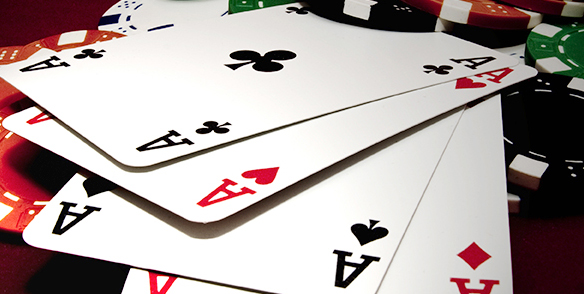 CRAZY 4 POKER
Crazy 4 Poker is the hottest new poker table game variation. The game bears some similarities to Three Card Poker but as the name denotes, it's based on four cards, so it's that much more fun.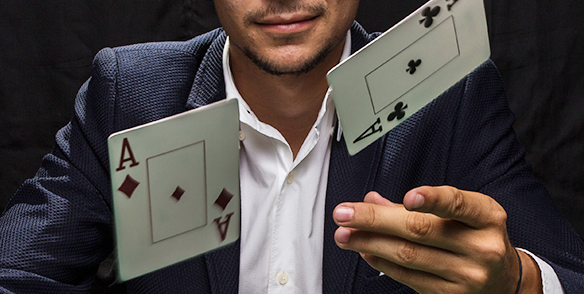 TEXAS HOLD'EM
One of its most important aspects is the value of each two-card hand before the flop. How you decide to play your first two cards is something you face every hand. The value of your first two cards is very much tied to your probability of winning the hand.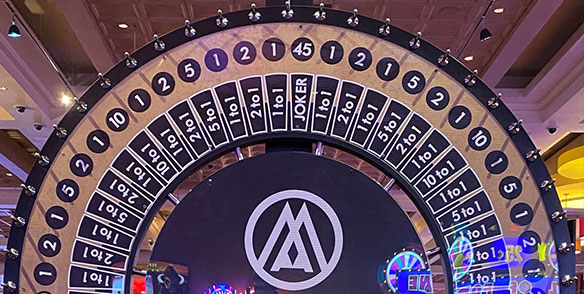 BIG SIX
Big Six, also known as the "Wheel of Fortune," is played with our large vertical wheel – the kind you would find at the carnival. There are inlaid dollar bills of various denominations. The player bets on which denomination the big wheel will land on.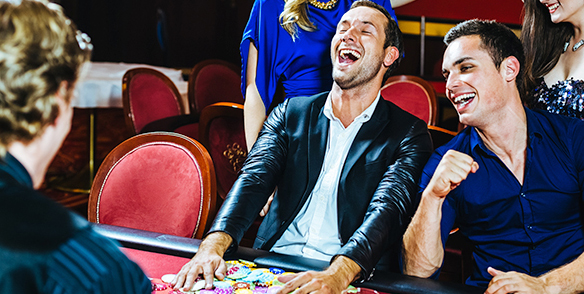 MISSISSIPPI STUD
This Poker-based table game is simple to play. Wins are based only on the player's five-card hand. The skill is in deciding how much to raise, or fold, as the cards are unveiled, one by one.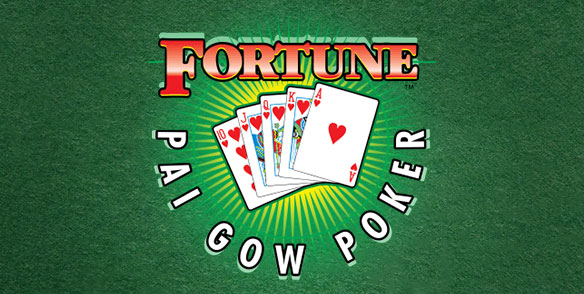 PAI GOW POKER
Pai Gow Poker is played with a 53-card deck, which includes a joker. It's the player against the banker, each competing to make the best possible hands. With its slow pace and lots of ties, it's less intense than most casino games and a modest buy-in can last.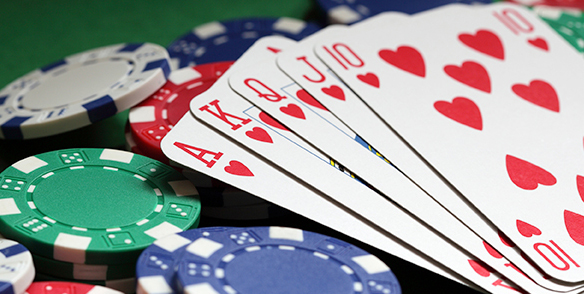 HIGH CARD FLUSH
High Card Flush is a suits based game where the objective is to obtain multiple cards in the same suit (Flush).