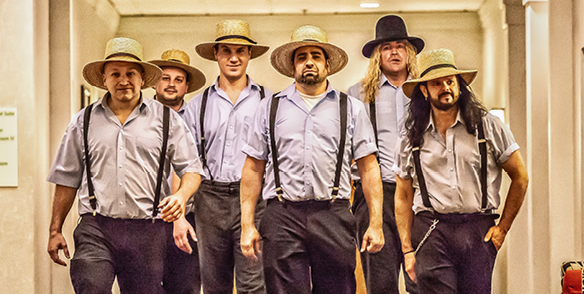 The Amish Outlaws
Friday, July 9
8PM • DOORS AT 7PM • EVENT CENTER
TICKETS $20 GENERAL ADMISSION
POSTPONED TO 7/9/21.
---
There is no "typical" Amish Outlaws show, but the average crowd can expect to see men in full Amish garb releasing all of their pent up energy with an infectious joy. The Amish Outlaws constantly surprise the audience and keep them guessing as to what they could possibly play next, from Johnny Cash to Jay Z, Lady Gaga to Snoop Dogg and Dr. Dre, Bon Jovi to Elvis Presley, The Foo Fighters to Dropkick Murphys, to theme songs from the TV shows they have come to know.
Where to purchase: Mountairycasino.com / At the Newstand in Mount Airy Casino Resort or purchase them the day of the show at the Box Office.
*Event is for all ages. Must be 21+ to drink with valid ID.