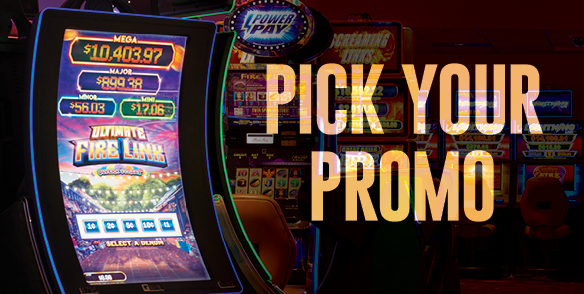 PICK YOUR PROMO
Friday, November 18
Friday, November 18 • 10am-10pm

Swipe your Player's Card at the promotional kiosks and pick your promotion for the day!
Choose from:
Free Slot Play
Buffet Credit
Tier Point Multiplier

*Invited guests or earn 750 points on promotional day. If chosen, Free Slot Play is in addition to weekly offer, food voucher must be used on date printed during The Buffet operational hours, and Tier Point Multiplier will be reflected on accounts within 72 hours.