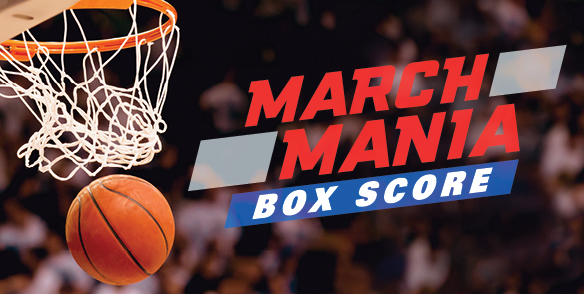 March Mania Box Score
Monday, April 5
Monday, April 5 • 2pm-9pm
Place bets and choose squares for Monday, April 5 game. $1,000 in prizes!
4 Winners will be chosen at Halftime on Monday, April 5
Place a $20 or above wager at the self-serve kiosks or teller and bring your voucher to the Players Club Desk to choose your square. Once all 100 boxes are chosen, by 9pm on 4/5, a Player's Club Representative will draw 0-9 for each team and mark accordingly on the board.
Drawing Prizes:
$50 Free Slot Play
$100 Free Slot Play
$100 Free Slot Play
$250 Free Slot Play
Cash Prizes: Based on Score
4/5
$200 during halftime and $300 at final
*One square per guest and based on availability. See Player's Club for details.