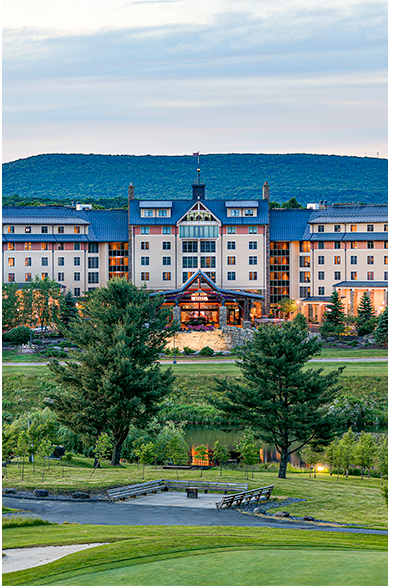 YOUR SAFETY IS IMPORTANT TO US
Golf Social distancing rules in place:
PRO SHOP
– Only (2) Two guests allowed in Pro Shop at one time, one person at a time to check-in.
– MUST wear masks when entering/inside the Pro Shop.
– You may call the Pro Shop 570-243-5240 to pay over the phone when  you arrive or check in at the shop, one person at a time.
– Must wear a mask in Pro Shop, restrooms and picking up "To-Go" food order.
– Please practice social distancing of 6'-8' at all times everywhere.
– We are back to shared carts, all carts are sanitized prior to round/single carts are $10 extra.
– All "2" some's will be paired with other twosome's.
– Check in 15 minutes prior to tee time.
TEE TIMES
– 10 minute intervals.
– No club rentals until further notice.
– No spectators allowed.
– Pro Shop Hours: 7:30am – 3:30pm daily.
– Please book your tee time in advance at www.mountairycasino.com/golf/book-a-tee-time/   or call 570-243-5240 (No walk-in players allowed.)
– Check in 15 minutes before your tee time, no earlier. Please stay in your car, no congregating in parking lot or near clubhouse.
– No spectators, no exceptions. (Must have a valid driver's license – if not you must walk and "carry bag" – juniors under 16.) Golfers will now share carts (no more single carts), single carts will only be allowed with a doctors excuse explaining reasoning or pay a extra fee of $10 for your own cart.
– After your round, please dispose of personal trash from golf cart and head to your car.
OUTSIDE SERVICE
– All carts will be sanitized between uses.
FOOD & BEVERAGE
– To-Go service only.
– Limited menu.
– Hours for food service: 9:00am – 5:00pm.
– Limited outside seating only – Inside seating/Inside bar is closed.
RESTROOMS
– MUST wear a mask inside the pro shop and restrooms.
– Will be cleaned and sanitized every day.
– Restrooms on the course are closed/clubhouse use only.

– Locker room and showers are closed.
CLUBHOUSE
– No dining room tables.
– Access limited to restroom use only.
– The Lounge area is currently closed.