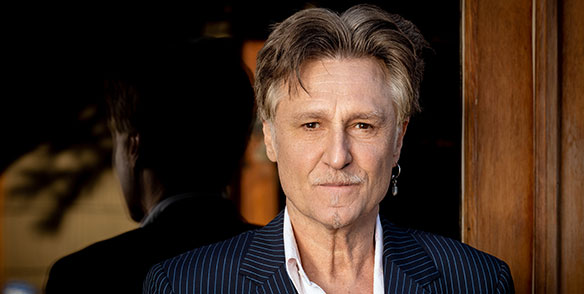 John Waite
Friday, October 20
8PM • EVENT CENTER
TICKETS $35 / $45
The ride began when Waite was tapped as bassist and lead vocalist for the Babys who rocketed to Top 20 chart positions with a pair of infections hits, "Isn't it Time" from the band's sophomore LP, Broken Heart in 1977 and the monster ballad, "Every Time I Think of You" off 1978's Head First. But it was the album's rhythmically aggressive and seductive title track where fans got their first glimpse of the authentic John Waite, a no-holds-barred rock n' roll performer devoted heart and soul to live performance and making sure every fan in the audience left the concert hall just as elated and exhausted as the band they'd paid to see.
With more live shows and new music in the offing, John Waite continues to forge his own singularly personal path, celebrating the present and engaged by the promise of the future. The story is far from over for the Lancaster, England-born rock star/balladeer/storyteller who was inspired onto his musical path by blues, soul and country along with a deep connection to the Celtic folk music of his homeland.
*Must be 21 years of age or older to attend.