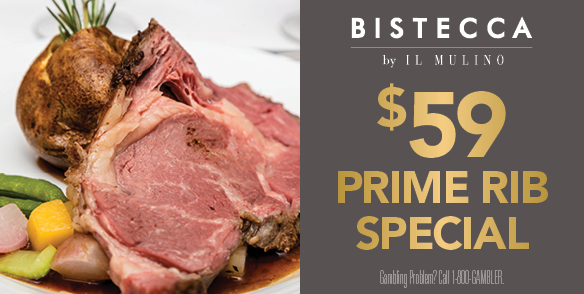 $59 Prime Rib special
Tuesday, December 6
SUNDAYS — THURSDAYS IN DECEMBER
Indulge in a 3-course Prime Rib Dinner for $59 plus tax and gratuity.
COURSE 1
Choice of Caesar Salad or Soup of the Day
COURSE 2
12 oz Prime Rib with Au Jus, Baked Potato and Roasted Vegetables
FINALE
Chocolate Torte
*Offers are valid once per promotional day during restaurant hours of operation and cannot be combined with any other offer. Discounts are not valid for add-on options. Gratuity not included.