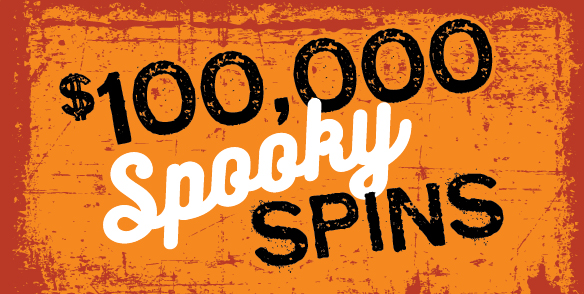 $100,000 Spooky Spins
Friday, October 1
Friday, October 1 • 10am-10pm

Swipe your card at the promotional kiosks to play a game and a chance to receive $10-$5,000 in Free Slot Play based on the amount of points earned.
Swipe Prizes:
500 Points: $10 Free Slot Play
750 Points: $15 Free Slot Play
1,000 Points: $25 Free Slot Play
1,500 Points: $50-$5,000 Free Slot Play

*Invited guests only. One swipe per points level. Free slot play is in addition to weekly offer. See Player's Club for details.