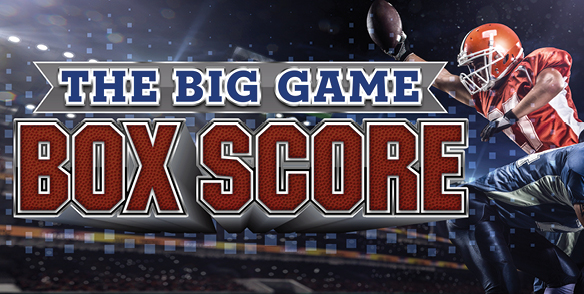 The Big Game Box Score
Sunday, February 7
Sunday, February 7
10am-6pm to place bets and choose square
6pm-10:30pm for the drawings
Place $20 or above wager at the self-serve kiosks or the teller and bring the voucher to the Player Club Desk to choose your square and be entered into the quarterly prize drawings.
Once all the 100 boxes are chosen, or by 6pm, a Player's Club Representative will draw 0-9 for each team and mark accordingly on the board. Prizes will be drawn and CASH prizes will be paid out at the end of each quarter.
Cash Prizes:
First Quarter $100
Second Quarter $200
Third Quarter $300
Final Score $400
*One square per guest and based on availability.