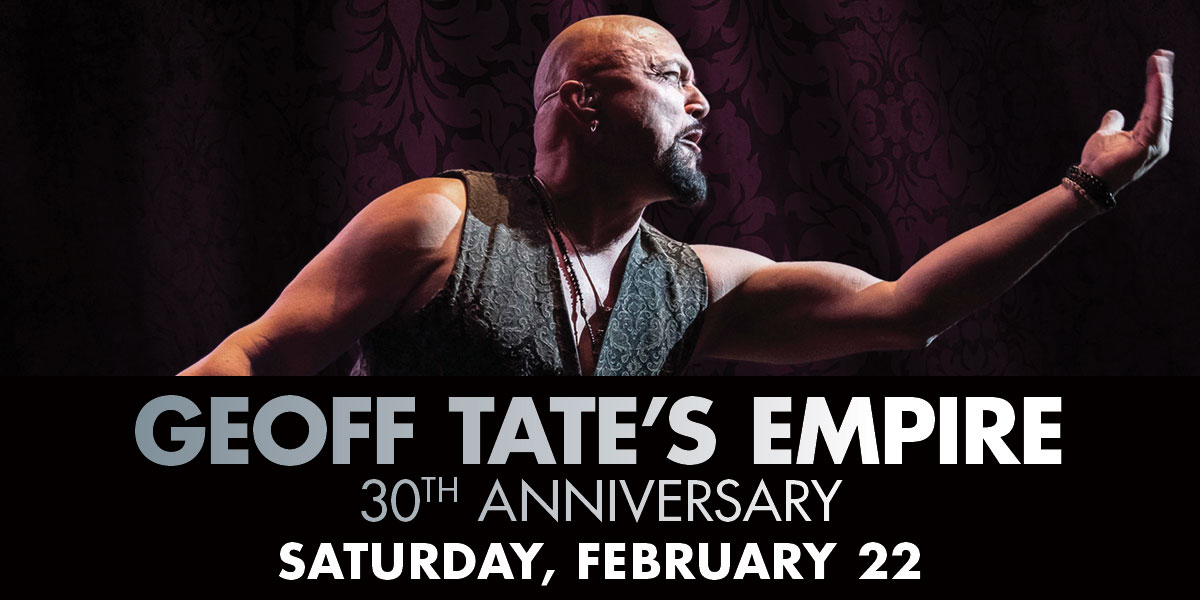 Geoff Tate's Empire 30th Anniversary
Saturday, February 22
8PM DOORS AT 7PM • EVENT CENTER
TICKETS $34 / $28
Empire 30th Anniversary Tour
Empire & Rage for Order, both performed in their entirety.
When most musicians record solo albums, it's because they need an outlet for material that doesn't fit the scope of their band. That wasn't the case with Geoff Tate. While there's very little on his solo debut that couldn't fit within the ever-evolving musical scope of Queensrÿche, the difference for the vocalist lies in the expression of those songs, and how they actually came to fruition.
*Event is for all ages. Must be 21+ to drink with valid ID.