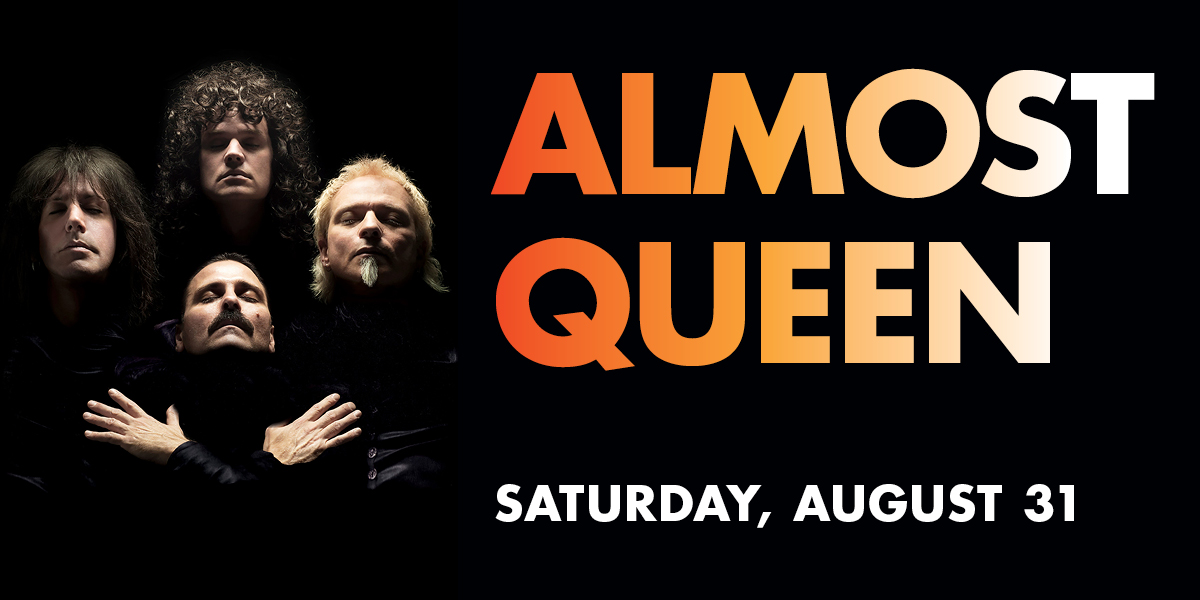 ALMOST QUEEN – A Tribute to QUEEN
Saturday, August 31
7PM DOORS AT 6PM • SUMMER STAGE
TICKETS $49 / $39 / $27
Philadelphia Freedom: A Tribute to Elton John
The most authentic Queen live show since the days of Queen themselves. A deliberate four piece band, Almost Queen delivers a live performance showcasing signature four part harmonies and intricate musical interludes. Donning genuine costumes, Almost Queen recaptures the live energy and precision that is the ultimate Queen experience.
*Event is for all ages. Must be 21+ to drink with valid ID.