COVID-19 UPDATES
Click on each tab to read more about the Coronavirus Safety and Guidelines.
Welcome back!
Mount Airy Casino Resort is now open! There is nothing more important to us than the health and safety of you, our most valued guests, and our team members, so we would like to take this opportunity to share what has been done to the property for our guests, and what you can expect to see as we welcome you back.
During the 3-month closure, the Mount Airy team was diligently cleaning and sanitizing the entire property with EPA approved cleaning and sanitizing agents and following CDC guidance for workplace cleanliness and safety. To maintain these standards, key team members attended cleanliness, sanitation and safety training classes conducted by Ecolab, a global leader in water, food safety and public health technologies. We want to ensure that you have the safest and most enjoyable experience possible.
The entire casino was cleaned and disinfected frequently, and you will find newly-added hand sanitizing stations throughout the property to ensure that all guests and staff are cleaning their hands as frequently as possible along with disinfecting wipes for slot machines. We also installed plexiglass dividers at all "transactional locations." Guidelines specific to each activity and area of our property can be found below and were designed in accordance with the CDC and PGCB.
In accordance with PGCB guidelines we will only be accepting 50% of our maximum casino occupancy at one time. Casino occupancy will be tracked using bi-directional trackers located at each entrance to the casino floor. Additionally, security will be in communication with Slot Operations, Table Game Operations and Surveillance in order to ensure compliance.
We thank you for your patience over the last few months.  We hope these measures will make you feel comfortable returning to Mount Airy, and assure you that your safety and well-being remain our top priority. We look forward to seeing you soon!
Sincerely,
Mount Airy Casino Resort Team
Health and Sanitization Guidelines:
Please visit the PA Department of Health website for COVID-19 Travel Guidelines:
https://www.health.pa.gov/topics/disease/coronavirus/Pages/Travelers.aspx
Smoking: Effective July 3, 2020, under guidance of the Pennsylvania Department of Health and the Pennsylvania Gaming Control Board, smoking is no longer permitted in Pennsylvania casinos. As a result, Mount Airy Casino Resort will offer an outdoor smoking area adjacent to the Self-Park entrance, where social distancing can be accommodated.
Alcoholic Beverages: In response to Pennsylvania Governor Wolf's recent order, we have temporarily ceased the sale and serving of alcoholic beverages on the casino floor. Alcoholic beverages may only be purchased in conjunction with a full meal while seated in one of our restaurants. Guest are still welcome to enjoy their favorite non-alcoholic beverages with cocktail service on the casino floor.
Face Masks: Guests are required to wear a face mask while on property. Their mask may be lowered in order to eat or drink. Guests will be provided with a complimentary face mask if they do not have one. All Mount Airy Team Members will be required to wear a mask while on working in adherence to Commonwealth of Pennsylvania or CDC mandates. All guests wishing to gamble will be requested to briefly lower their masks, if applicable, for age and identification purposes.
Temperature Checks: At the discretion of Mount Airy Casino Resort staff, our security team may conduct non-invasive temperature checks utilizing digital/thermal temperature readers at points of entry (i.e. hotel/bus lobby) on any guests displaying COVID-19 symptoms. Guests displaying a temperature of 100.4 degrees or above will receive a second temperature screening. Guests twice confirmed to have temperature of 100.4 degrees or above or refusing an initial or secondary reading, will not be allowed entry to the property and directed towards appropriate medical care.
Physical Distancing: Guests will be advised to practice physical distancing by standing an appropriate distance from other groups of people not traveling with them while standing in lines, using elevators or moving around the property. Lines and queuing areas for the casino cage and player's club area will be labeled with social distancing decals spaced 6-feet apart. Restaurant tables, slot machine availability and other physical layouts will be arranged to ensure appropriate distancing. Team Members will be reminded not to touch their faces and to practice appropriate physical distancing whenever possible. All resort outlets will comply with the local or commonwealth or CDC mandated occupancy limits.
Hand Sanitizer/Wipes: Hand sanitizer dispensers, touchless whenever possible, and wipes will be placed at key Guest and Team Member entrances and contact areas such as reception areas, hotel/bus lobby, the casino floor, restaurant entrances, meeting and convention spaces, elevator landings, pools, spa/salon and exercise areas.
Restaurants: In response to Governor Wolf's recent order, all indoor restaurant seating (Montagna Pizza, Guy Fieri's Mt. Pocono Kitchen, and Bistecca by Il Mulino, Lucky 8, and The Market) has been reduced to 50% capacity. While this may mean longer wait times to be seated, rest assured our team will do its best to make your time with us extraordinAIRY. The Buffet at Mount Airy has been reimagined to become The Market at Mount Airy and now features counter/wait service including grab-and-go options.
Slot Operations: Every other slot chair will be removed to allow for physical separation between Guests (approximately 850 of 1,700 slots). Popular banks will have acrylic shields installed between each game (the remaining 150 games). Casino supervisors and managers will ensure that Guests do not congregate around slots. Guests will be encouraged to wipe down slot machines before and after each use and they will be cleaned by slot attendants every two hours.
Table Game Operations: Table Games may have every other chair at a table open. 3 spots available on a Blackjack/Carnival game, 4 spots on a Roulette/Midi-Baccarat game, 6 spots – 3 on each side – on a Dice game. There will be approximately 12 table games with shields. Poker will not open unless the prototype shield is approved by the PGCB. Casino supervisors and managers will ensure that Guests do not congregate in groups. Customers will be placed on a wait list.
Sportsbook: Seats and booths have been reconfigured to allow for appropriate physical distancing. Hand sanitizer will be available to each guest at the counter. Chairs will be sanitized after each guest departs and the Sportsbook will be cleaned in its entirety daily.
Hotel Check-In: Bell carts and luggage storage rooms will be sanitized every two hours or when applicable. Masks are available upon request.
Hotel Guest Elevators: A Mount Airy Team Member will be present to sanitize the button panels at regular intervals. Signage will be posted to explain the current procedures. The greater of four Guests or one party will be permitted per elevator.
Guest Rooms: Industry leading cleaning and sanitizing protocols are used to clean Guest rooms, with particular attention paid to high-touch items including television remote controls, toilet seats and handles, door and furniture handles, water faucet handles, nightstands, telephones, light switches, temperature control panels, alarm clocks, luggage racks and flooring.
Housekeeping: Stay over service by request only.
Hotel Laundry: All bed linen and laundry will be changed per stay and by request. Linen and Laundry will and continue to be washed at a high temperature and in accordance with CDC guidelines. Dirty linen will be sorted  in the Guest room to eliminate excess contact while being transported to the laundry facility.
Retail Spaces: In coordination with our retail partners and tenants, guest occupancy limits will be enforced to allow for appropriate distancing at all owned/leased retail spaces.
Pool: Pool seating will be configured to allow for Commonwealth of Pennsylvania of CDC mandated minimum separation between groups of Guests. Pool capacity will be 50% maximum occupancy. Chaise lounge chairs will be sanitized after each use and cabanas will be sanitized each night. Towel desks, entry doors and all other desks and counters will be sanitized at least once every two hours. Day Passes have been temporarily suspended.
Spa & Salon: While certain services and facilities will not be available, the Spa & Salon will function under strict CDC.PA Health guidelines. All team members and guest signage will be displayed, social distancing protocols will be respected as far as possible given the nature of the services provided and appropriate PPE will be utilized at all times. Mount Airy has submitted extensive protocols covering the full range of steps to be taken covering cleaning routines, scheduling services to provide adequate time for cleaning between guests, temperature checks, isolation protocols, and training of team members.
Fitness Center: The fitness center will be available to guests 24/7, and will be cleaned daily with periodic checks throughout the day. Guests will be encouraged to wipe down machines before and after use utilizing provided cleaning materials.
Shuttle Service: Temporarily suspended until further notice.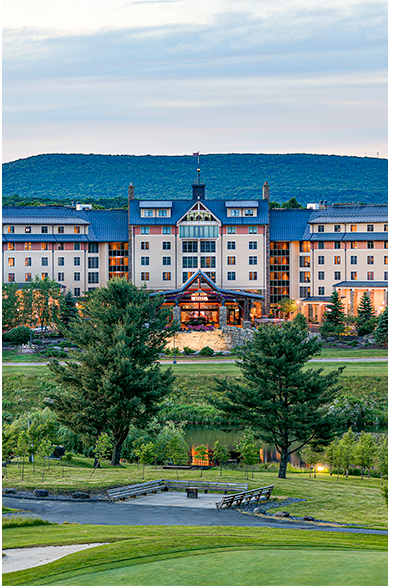 As part of the nationwide effort to prevent the spread of COVID-19 (coronavirus), Mount Airy Casino Resort will temporarily be closed to the public until further notice, pending approval by the Pennsylvania Gaming Control Board. For the latest updates, please check this site or call (877) 682-4791.
OUR HIGH CLEANING STANDARDS
Mount Airy Casino Resort has always been committed to the highest standards for cleaning, but we will also be cleaning, sanitizing, and maintaining our property during closure. You can be assured that your health and safety will continue to be our highest priority.
GIVEAWAYS, OFFERS AND REWARDS
We understand that you may have questions about the regularly scheduled offers, giveaways and rewards. Please know that your Instant Rewards will not expire during this temporary closure. Your balances will be maintained and available once we re-open. In addition:
• Your offers will be valid during the indicated offer periods.
• Gift giveaways scheduled during our temporary closure will be postponed to a later date.
POSTPONED EVENTS
Unfortunately, we have had to postpone a number of our scheduled events. Please check our Entertainment Calendar for updated information on postponed events.
WE CAN'T WAIT TO SEE YOU AGAIN!
Thank you for your patience during this time. The health and safety of our community, guests, and employees is our top concern, and we look forward to seeing you again soon!
Golf Social distancing rules in place:
PRO SHOP
– Only (2) Two guests allowed in Pro Shop at one time, one person at a time to check-in.
– MUST wear masks when entering/inside the Pro Shop.
– You may call the Pro Shop 570-243-5240 to pay over the phone when  you arrive or check in at the shop, one person at a time.
– Must wear a mask in Pro Shop, restrooms and picking up "To-Go" food order.
– Please practice social distancing of 6'-8' at all times everywhere.
– We are back to shared carts, all carts are sanitized prior to round/single carts are $10 extra.
– All "2" some's will be paired with other twosome's.
– Check in 15 minutes prior to tee time.
TEE TIMES
– 10 minute intervals.
– No club rentals until further notice.
– No spectators allowed.
– Pro Shop Hours: 7:30am – 3:30pm daily.
– Please book your tee time in advance at www.mountairycasino.com/golf/book-a-tee-time/   or call 570-243-5240 (No walk-in players allowed.)
– Check in 15 minutes before your tee time, no earlier. Please stay in your car, no congregating in parking lot or near clubhouse.
– No spectators, no exceptions. (Must have a valid driver's license – if not you must walk and "carry bag" – juniors under 16.) Golfers will now share carts (no more single carts), single carts will only be allowed with a doctors excuse explaining reasoning or pay a extra fee of $10 for your own cart.
– After your round, please dispose of personal trash from golf cart and head to your car.
OUTSIDE SERVICE
– All carts will be sanitized between uses.
FOOD & BEVERAGE
– To-Go service only.
– Limited menu.
– Hours for food service: 9:00am – 5:00pm.
– Limited outside seating only – Inside seating/Inside bar is closed.
RESTROOMS
– MUST wear a mask inside the pro shop and restrooms.
– Will be cleaned and sanitized every day.
– Restrooms on the course are closed/clubhouse use only.

– Locker room and showers are closed.
CLUBHOUSE
– No dining room tables.
– Access limited to restroom use only.
– The Lounge area is currently closed.
Poker Social distancing rules in place:
– We will operate at limited capacity.
– Plexiglass dividers will be in placed on each table.
– Games will be played max 7-handed.
– All guests and team members will be required to wear a mask.
– Hand sanitizer will be available at each table.
– Food will not be permitted in The Poker Room.
– Spectators will not be permitted in The Poker Room.
– Chips and cards will be sanitized regularly.
– Chairs and rails will be sanitized when a player leaves the table.
– Table changes are restricted to once every 8 hours.