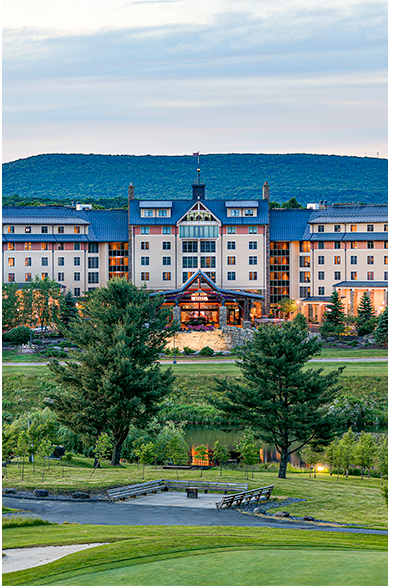 A Message to Our Guests
As part of the nationwide effort to prevent the spread of COVID-19 (coronavirus), Mount Airy Casino Resort will temporarily be closed to the public until further notice, pending approval by the Pennsylvania Gaming Control Board. For the latest updates, please check this site or call (877) 682-4791.
OUR HIGH CLEANING STANDARDS
Mount Airy Casino Resort has always been committed to the highest standards for cleaning, but we will also be cleaning, sanitizing, and maintaining our property during closure. You can be assured that your health and safety will continue to be our highest priority.
GIVEAWAYS, OFFERS AND REWARDS
We understand that you may have questions about the regularly scheduled offers, giveaways and rewards. Please know that your Instant Rewards will not expire during this temporary closure. Your balances will be maintained and available once we re-open. In addition:
• Your offers will be valid during the indicated offer periods.
• Gift giveaways scheduled during our temporary closure will be postponed to a later date.
POSTPONED EVENTS
Unfortunately, we have had to postpone a number of our scheduled events. Please check our Entertainment Calendar for updated information on postponed events.
WE CAN'T WAIT TO SEE YOU AGAIN!
Thank you for your patience during this time. The health and safety of our community, guests, and employees is our top concern, and we look forward to seeing you again soon!
---
YOUR SAFETY IS IMPORTANT TO US

Golf Social distancing rules in place:
PRO SHOP
– One (1) guest in Pro Shop at a time.
– Please wear masks when entering the Pro Shop.
– You may call the Pro Shop 570-243-5240 to pay over the phone when  you arrive or check in at the shop, one person at a time.
– Must wear a mask in Pro Shop, restrooms and picking up "To-Go" food order. Please practice social distancing of 6'-10' at all times.
TEE TIMES
– 15 minute intervals, instead of 10 minutes.
– No club rentals until further notice.
– No spectators allowed.
– Pro Shop Hours: 7:30am – 3:30pm daily.
– Please book your tee time in advance at www.mountairycasino.com/golf/book-a-tee-time/   or call 570-243-5240 (No walk-in players allowed.)
– Check in 15 minutes before your tee time, no earlier. Please stay in your car, no congregating in parking lot or near clubhouse.
– One cart per person, no spectators, no exceptions. (Must have a valid driver's license – if not you must walk and "carry bag" – juniors under 16.)
– After your round, please dispose of personal trash from golf cart and head to your car.
OUTSIDE SERVICE
– One (1) person per cart.
– All carts will be sanitized between uses.
– No golf rakes.
– No putting into hole, pick up at 6 feet.
FOOD & BEVERAGE
– To-Go service only.
– Limited menu.
– Hours for food service: 9:00am – 5:00pm.
RESTROOMS
– Will be cleaned and sanitized every day.
– No showers or locker room service.
CLUBHOUSE
– No dining room tables.
– Access limited to restroom use only.
---
CLICK HERE TO VIEW THE COVID-19 SAFETY PDF
---
HEALTH & SAFETY
The health and safety of our team members and guests is our top concern at Mount Airy Casino Resort and as the situation with the coronavirus continues to evolve, in conjunction with the PA Gaming Control Board. Mount Airy Casino Resort will temporarily be closed to the public until further notice, pending approval by the Pennsylvania Gaming Control Board.
As the State of Pennsylvania re-opens businesses we will update our current services to the public. Golf is now open to the public as of May 2nd.  Please see https://mountairycasino.com/golf/pro-shop/ for hours and contact information. Our Guest Services Department 1-877-MTAIRY-1 (1-877-682-4791) is operating on limited hours, Mon-Fri 9am-5pm.
Essential staff necessary to operate the property during the temporary closure will remain on-site to assist with securing, cleaning, sanitizing, and maintaining the facility.  Additional measures will be taken to ensure the safety of remaining on-site staff.
The resort facilities including the casino, hotel, spa, and restaurants will be closed to the public.  Our team will continue to monitor the situation closely, and look forward to reopening when it is safest to do so under the guidance of state and local health officials.
For those with reservations now through June 18th, cancellations will be honored without penalty. Please contact: (877) 682-4791 for more information.
Our hearts go out to those who have been affected by this outbreak. We look forward to welcoming everyone back to the property soon.
Sincerely,

Frank Leone
Chief Operation Officer / General Manager
Mount Airy Casino Resort